"It should be a matter of course to support local cultural activity close to home."
Since it was formed, the Foundation has been involved in the regional cultural scene in Germany. Safeguarding the diversity and professional standard of musicianship requires the support of organizations and individuals acting outside of the church and local authorities.
Here you can see some of our different projects:
---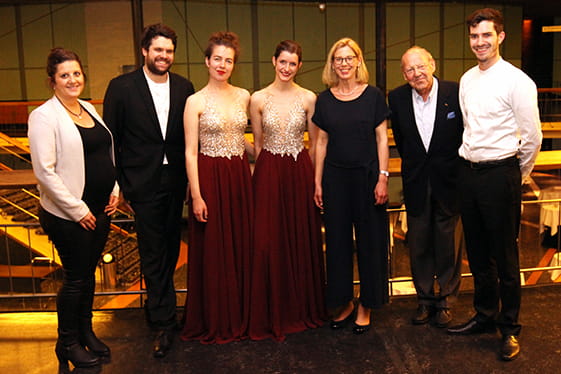 Since 2019, the Wilfried and Martha Ensinger Foundation supports the Aris Quartet: Anna-Katharina Wildermuth, Noémi Zipperling (both violin), Caspar Vinzens (viola) and Lukas Sieber (cello) have been playing together as chamber music ensembles since their studies at the Frankfurt University of Music and Performing Arts. After winning several 1st prizes at renowned music competitions, the young musicians achieved their international breakthrough.
---
Another way in which the Foundation plays a supporting role is in funding young talent at the Cathedral Choir School in Rottenburg. A total of 300 boys and girls sing and make music in the youth choirs. Achieving musical goals and supporting the community are just as much part of the Foundation's work as generally helping to finance choir activities.
---
International Hugo Wolf Academy
The Foundation also supports the International Hugo Wolf Academy of singing, poetry and the art of song in Stuttgart. In the Academy's master classes, experienced singers pass their expertise onto young up-and-coming talent. Wilfried Ensinger is a member of the Academy's Board of Trustees.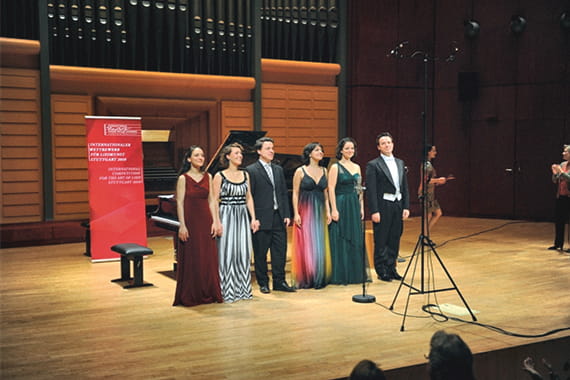 In Cham, the Foundation allows children and youngsters from socially disadvantaged families to attend music school and other cultural activities.
---
Zehntscheuer Cultural Society
The Zehntscheuer Cultural Society, also located in Rottenburg, provides support to different cultural activities in the town including music, fine arts, literature and theatre. Support by the Wilfried and Martha Ensinger Foundation enables the cultural offering at concerts, exhibitions and other cultural events to continue to grow.